We have a vacancy for a single room in our lovely and gorgeous house.
If you are not directly interested, would you know know anyone interested?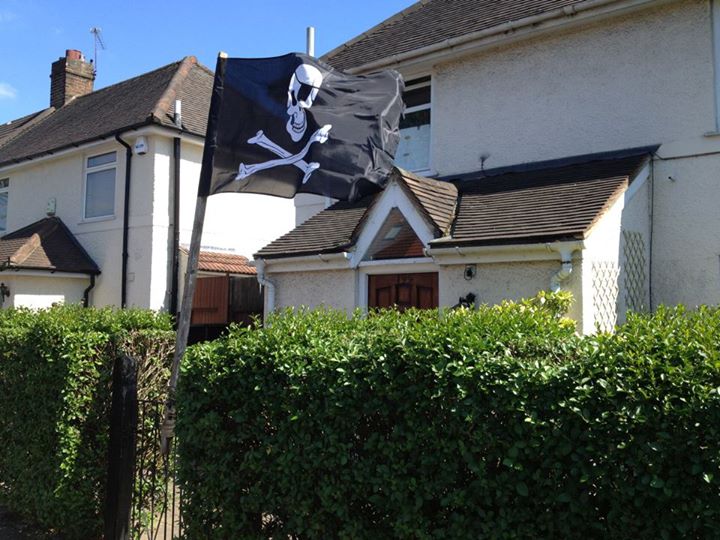 The house is in Noel Road, W3 0JL
1 minute walk from West Acton station, Central Line
10 minutes walk from North Ealing station, Piccadilly Line
Availability
You can move in any time from NOW.
The house contract is up to the 19th of July 2014.
So we, the current tenants, intend to leave at that day as we have plans for world-traveling.
But it would be possible to update/extend the contract if you like to stay and invite other friends to the house.
Sigle-room description

£623 deposit
£450/m rent
£70-85/m expenses (council tax, fiber optic,gas,electricity,water)
The room is tiny, good for one person, with a small desk and a large wardrobe.
The single bed is quite new and has a drawer where you can fit stuff.
It's been kept in neat conditions, by our lovely house-mate Patricia, which sadly is leaving in these days.
House description
It's a two floors apparent with front bay where we park motorbikes or guests cars
group floor:

large entrance
huge kitchen (dish washer, gas oven, large cookers)
huge leaving room (three sofas and more space)
one guests toilet with laundry
one bedroom in the ground floor
upper floor:

3 bedrooms
a toilet, with shower and bath

Huge Garden:

water pond
hammock
BBQ
2 sheds
many trees
space for parking 2 or more motorbikes and scooters
About the the current tenants
We are Arturas, Diego and Marco (me), respectively from Lithuania and Italy.
Diego and me have been living in UK since 2008, Arturas is here since 2012.
Patricia is the former house-mate which is sadly leaving us, to embark in a new wonderful life adventure with her soon-to-be husband.
We are professionals, aged 27, 29 and 33, two IT engineers and a particularly skilled bus-driver. We are usually quite busy, but very sociable and always ready for a laugh and a Pancake-Sunday (our tradition)!
We love to run house parties every a while for which we love our garden.
We currently have a 5th guest, my sister, which is sharing my double room (that lowers the shared costs and add a bit more of femininity to the house habits).
We are all CouchSurfers and we love to have guests (if we all agree unanimously) and so you are welcome to have your relatives and friends to stay with us for some days.
We love company.
For any question, please drop a comment or call contact me via email or Facebook (and I'll give you my mobile number)
Enjoy the pictures:
https://drive.google.com/folderview?id=0B16Q25obDI71Qy12bk13TldUZU0&usp=sharing