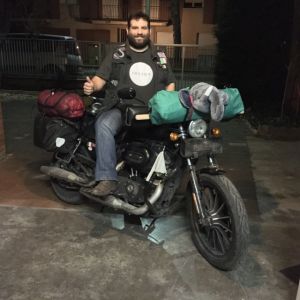 You might have noticed that I haven't been partucurlay active on marcomc.com in the last two years.
Do not worry! MarcoMC.com is nod dead.
I have recently left the United Kingdom on my Harley and I have started this amasing adventure called The Journey Of Dreams.org which will help me to make come true the most of my lifetime dreams and help other to achieve the same.
You can get involved in it, go and have a look…
So if you find me around the world please give me your support.
This is the link to The Journey Of Dreams homepage: www.thejourneyofdreams.org
There you will be able to get updates about what's happening in my life.
you can also follow me on Twitter: @MarcoMCdotCOM
…and  what abount MarcoMC.com?
Do not despear because I will keep posting every now and then in here, but mainly it will be about technical stuff.
When I will have some unique pieces of tech that I'll like to share, it will be posted here: I have in the queue a few ideas that involve Motorcycles, GPS & RaspberryPI and a few more. Stay tuned!